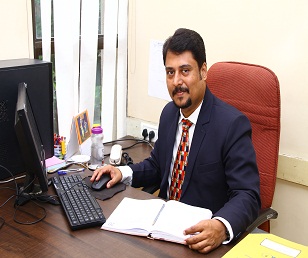 Education is not learning of facts, but the training of the mind to think – Albert Einstein.
With this ideas & thoughts, we at Marwadi Sammelan's – Savitridevi Hariram Agarwal International School impart quality education to enhance the ability of the young minds for critical thinking & reasoning.
"Let curiosity prevail and not be suppressed".
Let the young, energetic, enthusiastic mind of the learners be channelized and driven towards positive vibes through conceptual understanding & practicality of the subject, and that's the need of the hour. By providing a healthy and conducive environment the students are stimulated to have an exciting and rich experience at the school.
A decisive role of education is to shape & sharpen the young minds to shoulder responsibilities towards the society at large, and it is possible only through the all round development of the child. It's the joint efforts of the institution as well as the teaching staff to mould the temperament of the learners to make them eloquent & firm to face the competitive world around. We at SHAIS try to escalate the hidden talents & potentials and provide them a platform to portray these talents.
In this pursuit of eminence, we appreciate our stakeholders and the parents for their strong support and cooperation in every endeavor. We believe that the spirit of togetherness can build castles in no time.
Learning gives creativity, creativity leads to thinking, thinking provides knowledge and knowledge makes you great. – A.P.J.Abdul Kalam.
Vice Principal
Sanjay Mishra